Committed to Reduce Our Impact on the Environment
Midwest Packaging & Container is fully committed to adopting practices that reduce our impact on the environment. By using raw material from certified Sustainable Forest Initiative partners, water-based inks, modern scrap collection systems, and plant wide energy reduction goals, we are committed to improving the environment for current and future generations.
Our internal focus to improve our processes, invest in and upgrade to energy efficient machinery, design custom cartons with less material that maximize trailer utilization, help to reduce the impact the packaging we manufacture has on the environment and assists our customers in "going green".
The paper industry as a whole, along with container board and corrugated manufacturers have a long history of efforts focused on the sustainability of our raw materials, our products and our processes. Our use of sustainable forestry practices in the growth and harvest of our renewable raw material, a recycle/recovery rate the highest of any packaging materials and our significant use of renewable energy sources are but a few examples.
– Fibre Box Association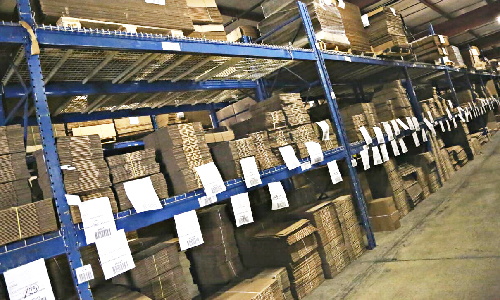 Give us a call to see how we can help you keep green and reduce your impact on the environment.